Short Sales are not as hard to approve as some would lead consumers to believe. Below is a list of recently approved and closed short sales that I have handled, along with the amount of debt saved that the homeowners would have otherwise had to pay out of their pockets: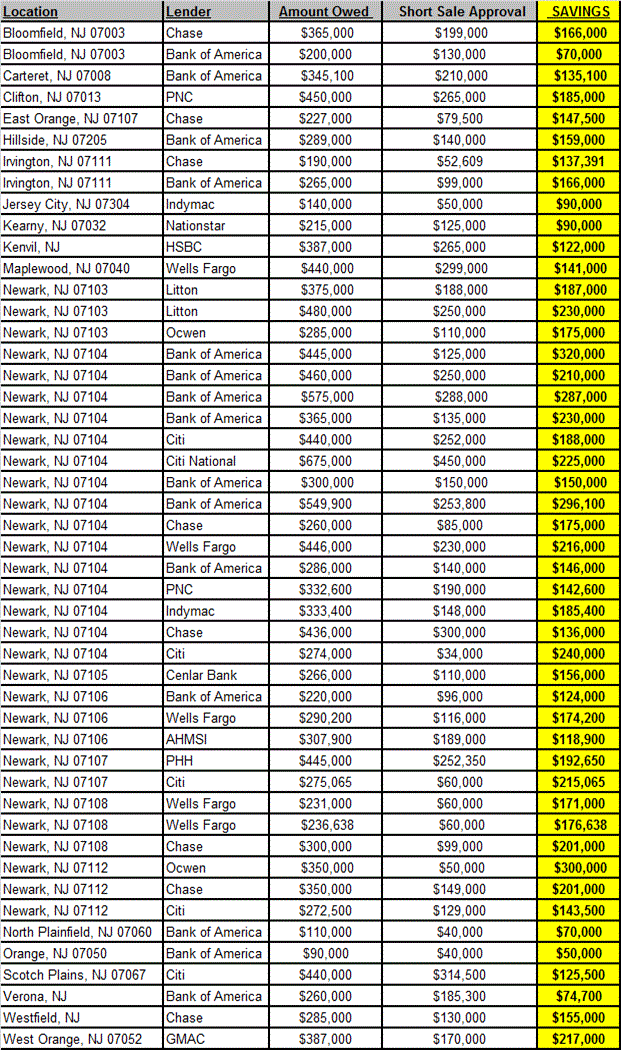 This is a sample of recently approved transactions, and is not a guarantee of any expected results. Every situation is different, every homeowner has a unique set of circumstances, and every home has a different story. I take all of these factors into consideration when I meet with borrowers who are considering a short sale to make the most compelling argument on their behalf.
I have a 100% approval rate -- I have never had a Short Sale request denied. Call me today at 917-518-7861 or email me at RosaAgencyRealtors@gmail.com to schedule a confidential, no obligation meeting to discuss your options.