FHA SHORT SALES IN NEW JERSEY
FHA Short Sales NJ
If you are a New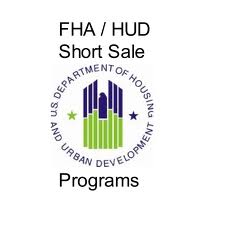 Jersey Homeowner with an FHA Loan looking for alternatives to Foreclosure, a Short Sale is one option. However, you should know that FHA Short Sales are unique and follow different guidelines than other Short Sales.
FHA Short Sales fall under the HUD Pre-Foreclosure Sale (PFS) Program. This program requires that homeowner be considered for home retention options - namely, Loan Modification - before being evaluated for an FHA Short Sale.
If you are denied for a Loan Modification, you can then proceed to an FHA Short Sale, which has four major milestones:
Welcome Package - Must be completed and filled out by the homeowner
Approval to Participate - issued by HUD via your servicer; must be signed and returned by homeowner
Sales Contract Review - Approves/Denies offers submitted
Closing Worksheet - Shows breakdown of settlement costs and net proceeds to servicer
FHA Short Sales Offer Several Benefits, including:
Up to $1,000 in Seller Incentive Fees
Up to $1,500 in Payments toward Junior Liens
Up to 1% Credit to Buyer's Closing Costs, if the buyer uses an FHA Loan
Payment of Customary Settlement Costs out of the proceeds of sale, such as Real Estate Taxes, Title Fees and Realtor's Commissions
You as the homeowner do NOT have to pay these fees out of pocket. They are paid at the closing and deducted from the gross sales price.
If you have a question about FHA Short Sales in New Jersey, please contact me for a confidential appointment to discuss.