Thank you for visiting Rosa Agency Realtors!
Welcome to your one-stop shopping website for property in Essex & Union Counties, NJ. I have been a real estate professional for 16 years, and the vast majority of my business is in Essex County & Union County. It is my goal to provide you with the information to make an educated decision on either buying or selling residential, multi-family and investment property, as well as vacant land and commercial units. Every buyer and seller is unique, and while the purpose of this site is to arm you with information, I urge you to contact me so that we can discuss your estate needs.
Buyers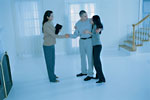 Buying a home is the most important financial decision that most consumers will ever make. It's important that you work with an experienced, full-time agent that can guide you and provide help when needed. I aim to be your resource both during and after your purchase. I can assist you with arranging financing, including obtaining grants toward your downpayment and or closing costs. Read more.
Sellers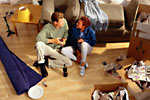 It's a very choppy market, and many sellers read that homes are not selling. This is simply not true! Homes that are priced right do sell, and in some cases there are multiple offers. More than ever, homeowners need a resource that can market their home effectively to get results and the best price possible. I am also an expert on distressed sales, both Short Sales and Foreclosures, and can advise you on your options to help you avoid foreclosure and permanent credit damage. Read more.