Selling Your Home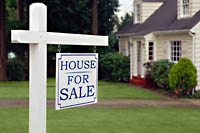 Deciding to sell your property can be both a personal and a business decision. There are many factors that go into the decision process, and not every sale is the same. That's why it's important to work with an experienced real estate professional like myself.
Over a 16 year career, I have helped many Essex County residents sell their homes, and I know how to handle every aspect of the sales process - from strategically marketing and showcasing your home to making sure everything's signed, sealed and delivered by the closing date.
Today's challenging market makes it more important than ever to work with a realtor who can adapt to your situation. Be it a contingent sale, estate sale, short sale or traditional sale, I have the knowledge and dedication to get you the highest and best price for your home.
I've included some resources in the left hand column of this page to assist you as we potentially work together. You'll see there are items that correspond to each part of the sales cycle, from the day you decide to sell, right up to the closing table. Note that there is a separate section of this site dedicated solely to Short Sales.
Providing you with comprehensive, high-quality listing service is my top priority. So when you decide to sell your home, please contact me and let's get started!
The following articles are a great place to start if you're looking for information about the sales process and how you can get more for your home when you decide to sell.